本次 包裝設計 將產品定位在機能茶:以機能優先,而後為無糖綠茶,因此在視覺意象上取用了仙人掌與仙人掌之果實作為主要的設計符號,右上角的綠色色塊為仙人掌之簡化造型,以最直觀的方式去除多餘訊息,只留下主要的尖刺特徵,帶給消費者最直接的視覺印象。紅色區域是仙人掌果實的簡化圖形,結合油切之概念,呈現的是仙人掌果實可以協助消費者將油脂分離的產品特色。
The positioning of the product is a functional tea: the function is the priority, then afterward talk about the sugar-free green tea. Therefore the cactus and its fruit are the primary designing symbol in the aspect of the visional indication and the meaning applied.
The green piece at the upper right corner is the simplified style of a cactus, to apply the most direct method to get rid of the surplus messages, but still keep a feature of the spikey look which brings up the most direct of visional impression to the customers.
The red area in a simplified shape of a cactus fruit with the combination of the idea – the cactus fruit is good at freeing from absorbing fat, and it does help the consumer to stay away from the fat.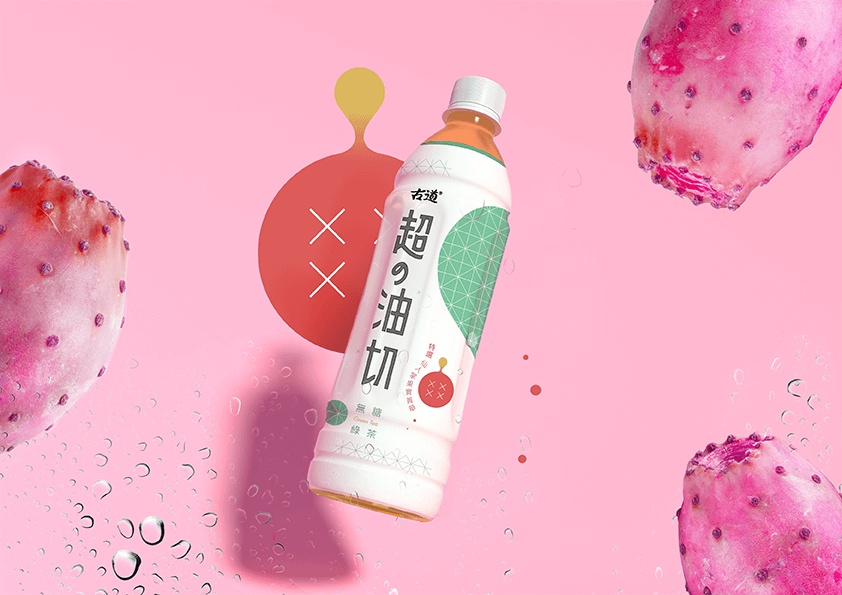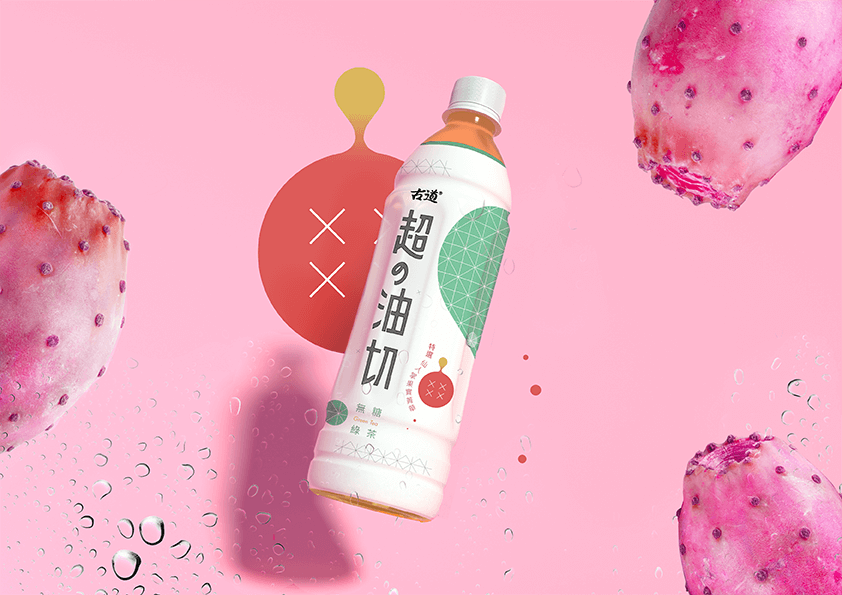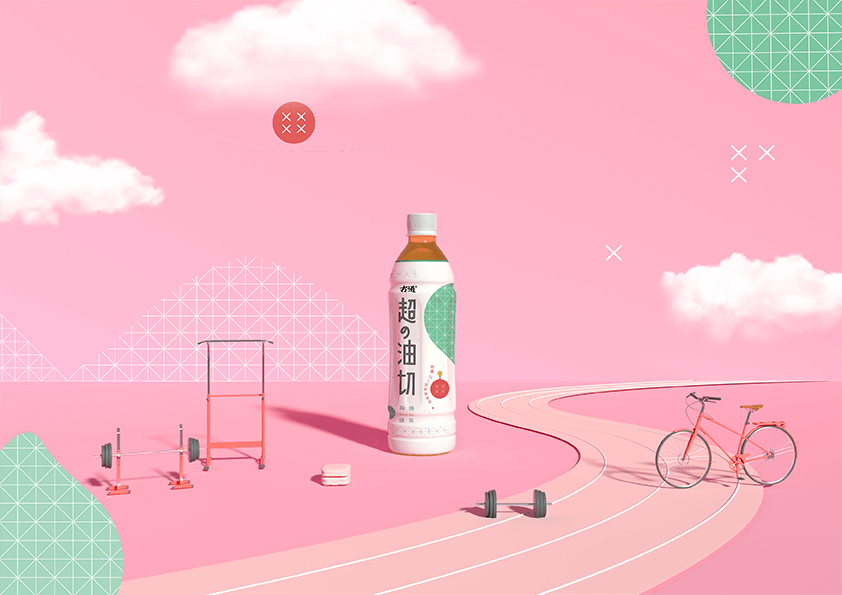 色彩、通路與定位
在色彩識別上,我們到各個主要銷售通路進行架位調查與研究,結合了市場調查研究分析的結果,鎖定主要客群特性,在設計上進行包裝識別設定,以期和其他同質性產品產生足夠之差異化與識別度;整體 包裝設計 調性以乾淨、清爽之感受傳遞,重在強調油切及無糖意象,產品名稱則透過纖瘦、安心感、健康等作為關鍵字進行字體設計,使整體識別度更加凸顯、傳遞意象更加貼近調研分析之設定。
At the point of identifying the color, we execute the pricing investigation and research at numbers of main sale channel, with the combination of the results of the analysis for the market investigation and research and to lock on the primary customer group and their feature.
To proceed the set up for packaging identification when doing the design and anticipate to apparently differ our product,
from some other product which is with very high similarity.
The delivery of a clean and fresh feeling is the tune of the entire design applied. We need to emphasize the indication of free from absorbing the fat, and the sugar-free.
the name of the product must be picked up by going through the word of dedicate, slim, security, health as the base of keywords to designs the font which enhances the entire identification and becomes more apparent,
the indication and the message intended to convey are getting closer to the set up of the analysis of the investigation and research.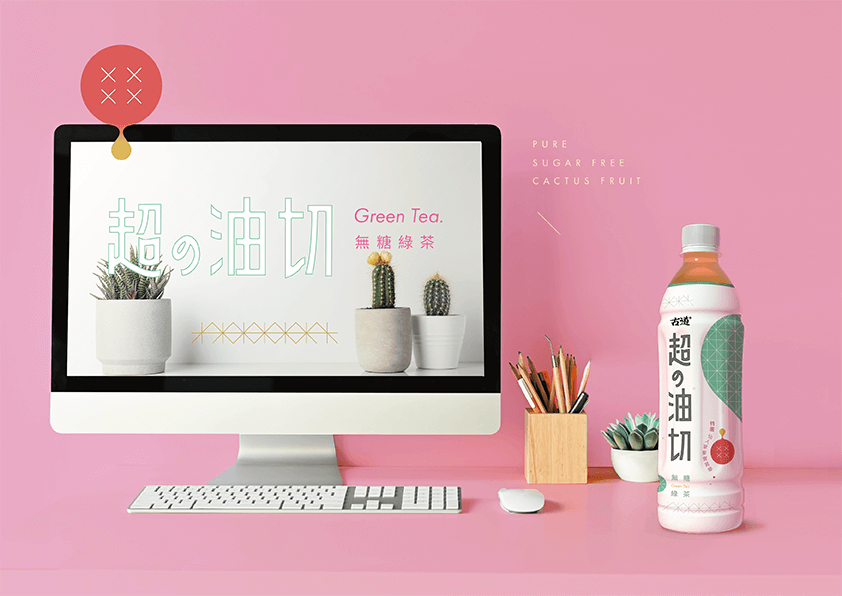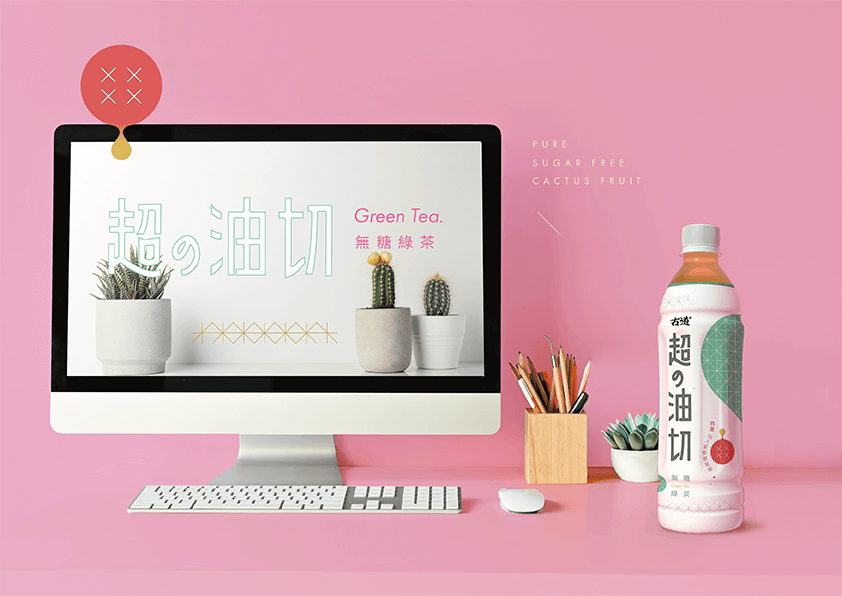 —
結案時間 – 2020.05
包裝設計 – 盧臆雯
設計總監 – 徐志揚
3D繪圖 – 盧臆雯
專案管理 – 蘇連捷
—
#平面設計#包裝設計#瓶標設計#古道油切綠茶#超の油切#真口味食品#手心設計